Your wedding day is meant to be one of the most beautiful and special days of your life, but if you're not careful in regards to your beauty preparation, it could become an unforgettable disaster. Brides need to consider various factors when it comes to their bridal beauty look, from skincare maintenance leading up to the big day all the way down to those last-minute finishing touches right before walking down the aisle. We know that planning for such a monumental event can get overwhelming fast, so we've put together this guide full of advice on which missteps you should avoid at all costs!
Bridal beauty mistakes you don't want to make on your wedding day
No matter how many months of planning and preparation go into your wedding day, it's easy to make a beauty mistake when the big day finally arrives. To help you look flawless on your special day, here are some of the most common bridal beauty mistakes you want to avoid:
Overdoing It with Makeup – You want to look beautiful and radiant on your wedding day, but don't go overboard with products. Too much foundation, blush, or eye makeup can create an artificial-looking barrier between you and your guests. Instead, keep it natural and light for a more subtle effect.
Choosing the Wrong Hair Color – If you plan to dye your hair before the wedding, be sure that the color complements your dress and makeup. Also, pick a shade you'll be comfortable with for the long term rather than something only for one day.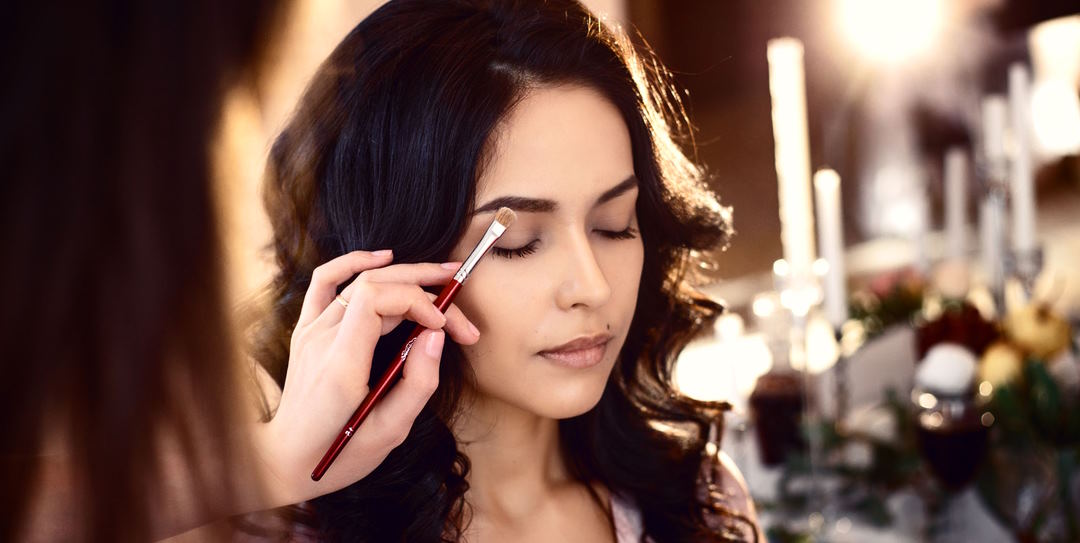 Ignoring Sun Protection – If you plan to take outdoor wedding photos or spend any time outdoors on the day of the event, use sunscreen and lip balm with SPF protection. This will help keep your skin looking beautiful in photos and prevent sunburns from ruining your special day.
Overplucking Eyebrows – Tweezing is great for keeping your brows tidy, but don't overdo it. You want to look polished without having overly thin eyebrows that won't grow back in time for the big event!
Not Testing Skin Care Products – If you plan to use a new skincare product, try it out at least a couple of weeks before the wedding. This will give you time to see if there's any reaction or irritation that could affect your appearance on the big day.
These are just a few bridal beauty mistakes to keep in mind as you prepare for your special day. With careful planning and preparation, you can look beautiful and radiant without making any costly mistakes.
Wedding beauty truths: what works and what doesn't
When it comes to wedding beauty, there are many truths and myths out there. It can be hard to know what will work for you and what won't! To help you make the best decision for your special day, here's a list of some tried-and-true tips that will ensure you look beautiful and confident on your big day:
Skin Care: Every bride should start preparing their skin at least one to two months before the wedding. Invest in proper skincare products such as cleansers, toners, moisturizers, masks, and serums tailored specifically for your skin type. Drink plenty of water every day to keep your skin hydrated and healthy. Finally, be sure to protect your face from the sun with broad-spectrum sunscreen.
Hair Care: If you're planning on getting your hair professionally done for the wedding, make sure to book a consultation as soon as possible. This will give your stylist plenty of time to create something perfect for you! Be sure to bring pictures or ideas of what you would like to achieve, and be open to expert suggestions. In addition, don't forget about regular trims and treatments that will keep your locks healthy and strong.
Makeup: For those wanting an airbrushed look, hire a makeup artist who specializes in bridal makeup—this way, you know they have experience working with weddings and can provide advice on what will and won't work for your skin type. If you prefer a natural look, practice some simple makeup techniques, such as contouring and highlighting, before the big day so that you can provide direction to your artist.
Finally, keep in mind that beauty is subjective—so whatever you decide to do with your hair, skin, and makeup should reflect what truly makes you feel beautiful inside out! With these tips in mind, you'll surely have a wedding day look that will make memories last forever.