For many brides, their wedding day is a highly anticipated highlight of life. The opportunity to look and feel beautiful on such an important occasion is something that can't be taken for granted. While the perfect dress, makeup and accessories are essential aspects of the day's success, it's also important to consider your hair color choices in order to create a complete look that reflects your style! From subtle highlights and refined hues to daring shades and risqué ombres – although adding color to your hair doesn't have to be scary or daunting – there are some things you should keep in mind before making any major changes ahead of your special day. Read on for our expert tips & tricks when coloring your hair before you say, "I do!"
Magic ways coloring your hair before wedding can bring good luck
To make sure your wedding hair looks perfect on the big day, there are some techniques you should consider.
First, choosing a color that best suits your skin tone is important. If you don't have time to go to a professional hairdresser or salon before the big day, then try incorporating colors like caramel, honey blonde or gold into darker locks to create an effortless sun-kissed look. You can also add highlights for more dimension and depth of color.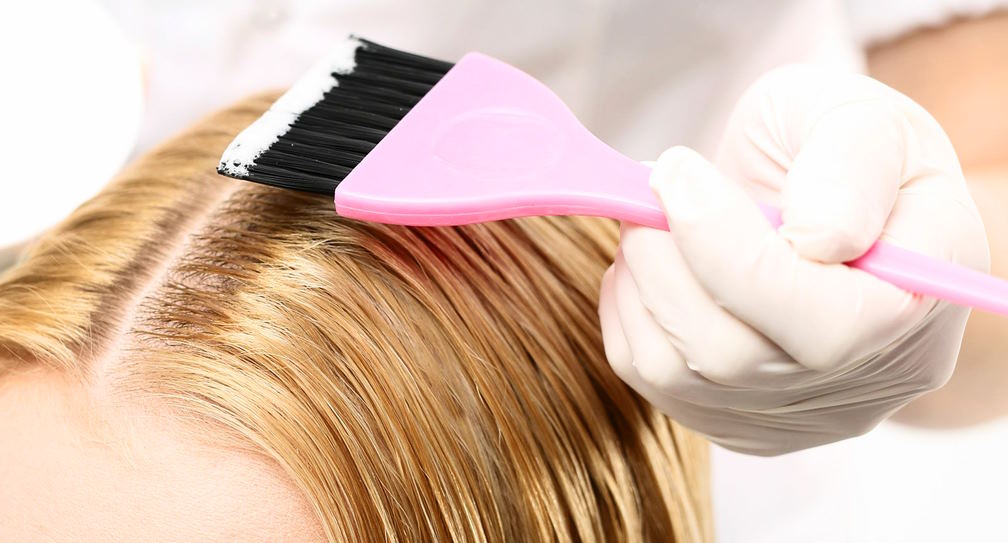 Second, get creative! Experiment with colors like reds, purples and blues to achieve a bolder look. Or if you want something more subtle, use lowlights or balayage techniques to add depth and texture.
Finally, make sure you take the time to find a professional who is experienced and knowledgeable in creating wedding hair colors. They can help ensure that the result is exactly what you're looking for. A good colorist should be able to recommend the best shade for your skin tone and give advice on how to maintain it afterward so it looks fabulous all night long! So don't be afraid to ask questions before booking your appointment. With these tips in mind, you'll surely have an amazing wedding day look with beautiful colored hair!
How to pick the right color for your hair before your wedding?
When picking the right hair color for your wedding, there are many things to consider. Here are some tips to help you make the perfect choice:
Consider your skin tone – The most important factor when choosing a hair color is your skin tone. You want to pick colors that will look flattering with your complexion and bring out your best features. Choose warmer colors if you have a cool or fair complexion, and opt for cooler colors if you have a warm or dark complexion.
Think about any pre-existing highlights – If you already have highlights in your hair, you may want to accentuate them rather than completely change your hair's color for the wedding day. Ask your stylist to help you determine what would look best with the natural hues you already have.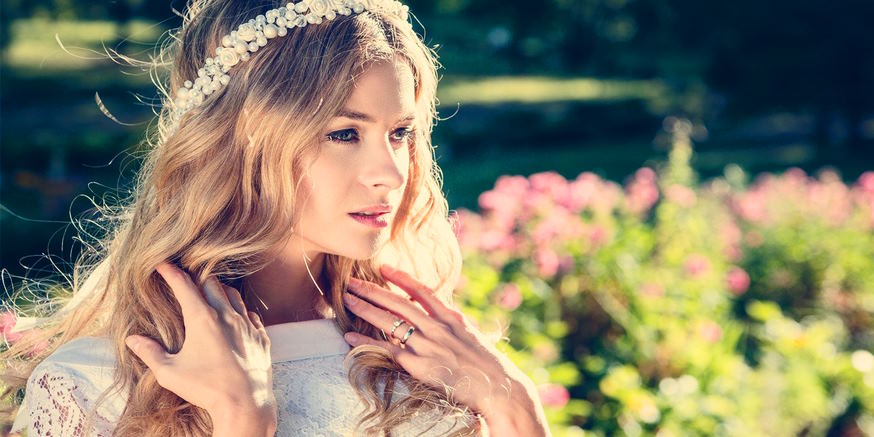 Experiment – If you're unsure of which hair color to choose, ask your stylist for a trial run before committing to the final color. This will give you an idea of how it looks and feels and help you make sure it goes with your dress and makeup.
Consider the time factor – It's important to consider your time before the wedding when choosing a hair color. For example, going from dark brown to platinum blonde may require multiple treatments over several months, so be sure the timeline works for you if you want to do this.
Seek professional advice – The best advice comes from a professional hair stylist. They can help you find the right color to complement your skin tone and bring out your natural beauty on your wedding day.
Follow these tips to pick the perfect hair color for your wedding day! You'll look stunning when walking down the aisle with the right color.