Are you on the hunt for a unique and eye-catching hairstyle to flaunt on your wedding day? If so, then look no further. Textured wedding hairstyles are here to help you make a statement! Whether you have long or short hair, there is surely an edgy do that will match your individual style—from sleek waves and gentle curls to bouncy ponytails and slicked back updos. Not only are textured hairdos easy to create with the right products and techniques, but they also elevate any bridal ensemble from average to extraordinary in just minutes. So let's dive into all of the creative possibilities these breathtaking styles can offer!
Textured wedding hairstyles for a gorgeous look
When it comes to weddings, hairstyles can make or break the entire look, and there's nothing more eye-catching than a textured 'do. From tousled curls to beachy waves, these textured hairstyles are perfect for any bride who wants her hair to take center stage on her big day.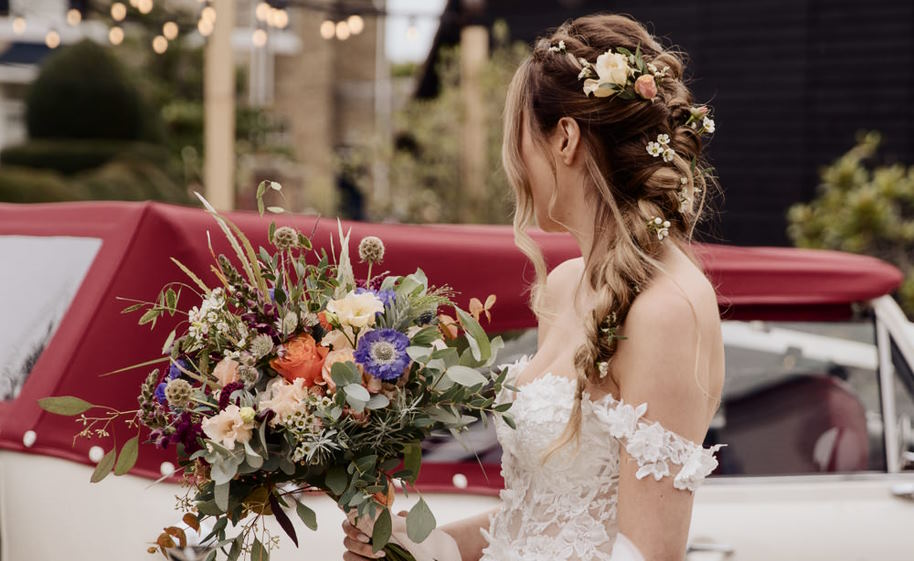 To create this romantic look, spray some heat protectant onto your hair. Once you have done that, use a curling iron or a wand to create loose curls throughout your locks. This will give you an effortless yet glamorous style. Once you have finished curling all of your hair, brush out the curls with your fingers to create that messy but beautiful texture. Finish off with a light-hold hairspray and you're ready to go!
If you want something a little more edgy, try creating beachy waves. This look is perfect for summer weddings or any event held outdoors. To create this style, spray your hair with sea salt spray. Once you have done that, use a curling iron to create small curls throughout the length of your hair. Finally, use your fingers to tousle the curls until you achieve that messy but beautiful texture. Finish off by spritzing some hairspray to give it a little extra hold.
No matter which textured hairstyle you choose for your big day, make sure it reflects your personality and suits the theme of your wedding. Then, with the right products and techniques, you can create an effortless and beautiful 'do that will make heads turn all night long!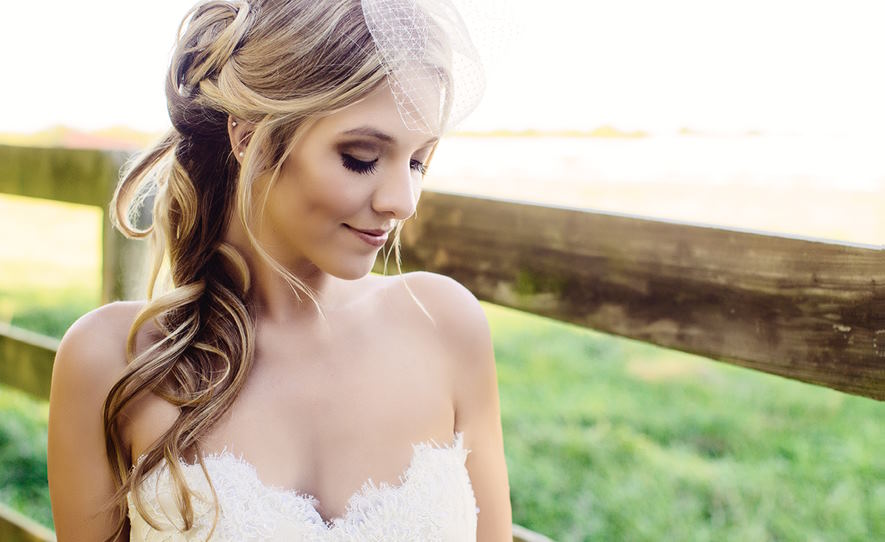 How to achieve the perfect textured wedding hairstyle?
Start by styling your hair with the right products. Use a volumizing mousse or styling cream to give your hair texture and body. If you have finer or thinner hair, use a light-hold hairspray to keep the style in place. Apply a strong-hold gel or wax for extra control for thicker or curlier tresses.
Once you've applied the product, it's time to create your hairstyle. First, blow dry your locks using a diffuser attachment on low heat to achieve smoothness and volume without any frizziness. Then curl small sections of your hair around an iron for soft curls full of movement. Finish off the look with some strategically placed pins and clips to keep the style in place, and apply a light-hold hairspray over your hair for long-lasting texture.
Once you've created the perfect textured wedding hairstyle, spritz on some shine spray or serum to give your locks an extra sparkle and luster. With these tips, you can achieve the perfect textured wedding hair that will look beautiful all night long!