Your wedding day is one of the most special days in your life. After months of planning, it's finally time to celebrate by throwing a joyous reception and kicking off married life right. However, you don't have to stop there! Why not follow up the festivities with an equally luxurious post-wedding brunch? Not only will it be a great way for you and your guests to linger over more amazing food – especially if they came from out of town – but you can also turn it into an extra-memorable occasion with creative ideas that show off your personalities as newlyweds. From diy coffee bars to satellite parfaits, here are some unique post-wedding brunch ideas sure to delight everyone in attendance!
How to plan the perfect post-wedding brunch
Post-wedding brunches are the perfect way to cap off a special day! The essential elements of planning the perfect post-wedding brunch include selecting a venue, deciding on the guest list, choosing a menu, and determining the timeline of events.
When selecting a venue for your post-wedding brunch, consider both indoor and outdoor venues depending on the weather. Make sure it is suitable for both large and small parties so you can accommodate all guests comfortably. Selecting an area that allows for plenty of photo opportunities is also important!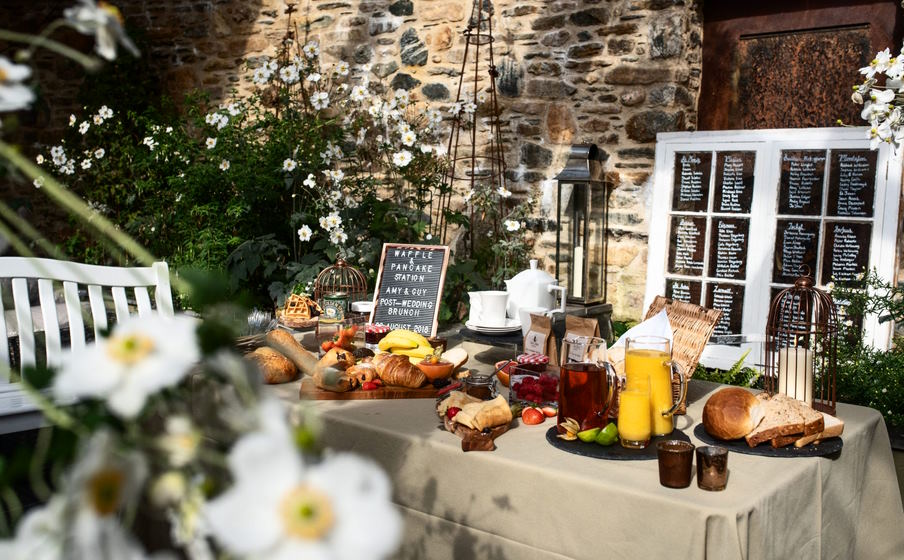 Deciding who will be invited to your post-wedding brunch should consider family and friends. You can also invite other wedding vendors, such as photographers or videographers if you want to thank them for their services.
An important part of planning a post-wedding brunch is selecting the menu. Consider serving a mix of both breakfast and lunch options that make your guests happy. You can also personalize the menu by incorporating dishes with cultural significance or special family recipes.
Finally, be sure to plan out the timeline of events for your post-wedding brunch. This includes determining when people should arrive, what activities will take place during the meal, such as speeches or special dances, and when everyone should depart. Also, leave plenty of time for fun and entertaining conversations!
With these tips in mind, you can plan the perfect post-wedding brunch. So have fun and enjoy your special day!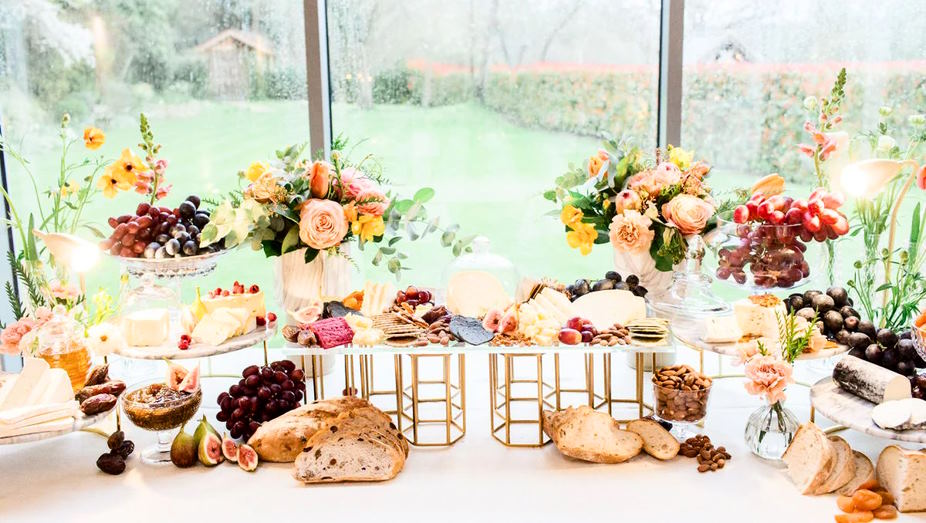 Ideas for an epic post-wedding brunch
A post-wedding brunch is a perfect way to extend the celebration with your family and friends. Whether you're hosting a casual gathering or something more formal, there are plenty of ways to make your brunch special. Here are some ideas for an epic post-wedding brunch:
Create a custom menu with delicious dishes that reflect your tastes as a couple. If you have dietary restrictions or preferences, include options for those too!
Serve up signature drinks like mimosas or Bloody Marys – complete with fun garnishes like pickled vegetables, bacon bits, and olives.
Personalize your decor with colorful centerpieces featuring flowers from your wedding bouquet or photos of you and your partner.
Have a photo booth set up with props so guests can take pictures to remember the day.
Create a playlist of your favorite songs to get everyone in the party mood!
Set up interactive activities like lawn games or trivia for friendly competition.
Gift your guests with small tokens, such as personalized mugs or mini champagne bottles, to thank you for attending your special event.
With these ideas, your post-wedding brunch will surely be an unforgettable celebration! So enjoy the day and make memories that will last long after brunch!